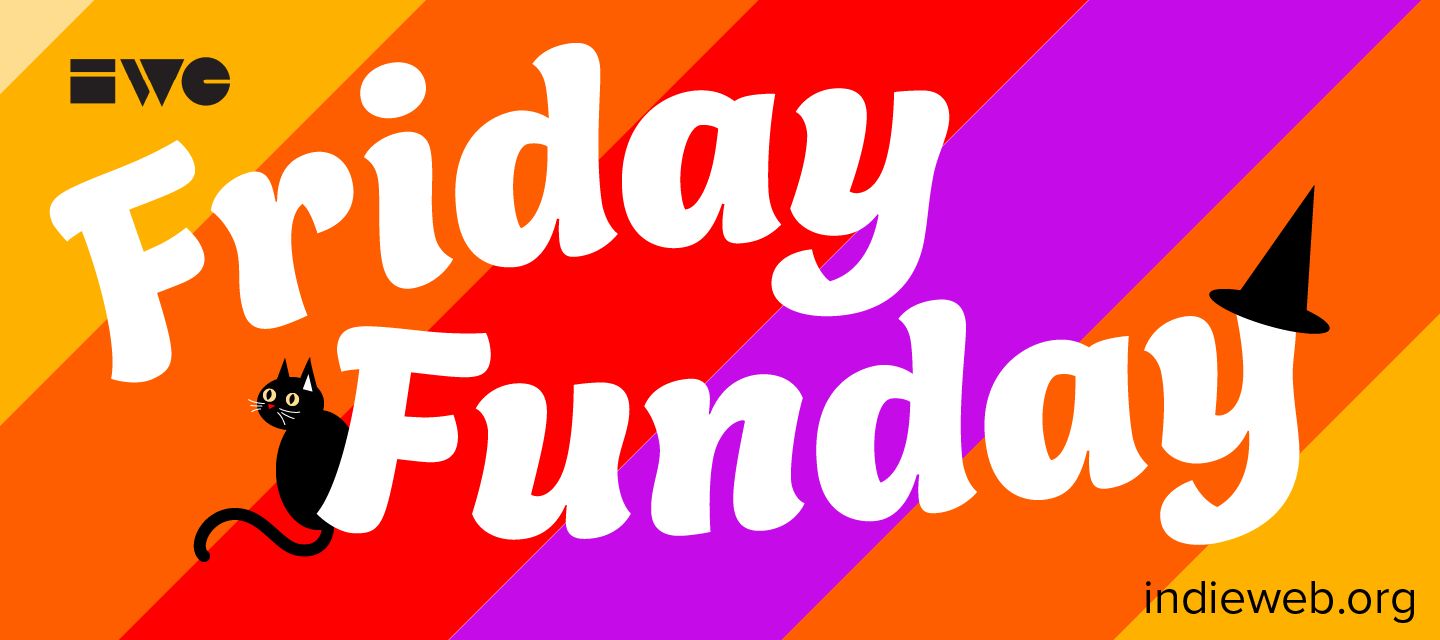 IndieWeb Friday Funday - Halloween Edition
What's Friday Funday?
A casual after-work hangout for people with their own websites to talk about things besides websites! Get to know other people in the IndieWeb, beyond the IndieWeb.
Drop in for a few minutes or stay for the whole evening. Bring your beverage of choice, or dinner if it's that time for you. Feel free to work on a hobby or project while we hang out.
Interested in the IndieWeb but don't have a website yet? Come say hi anyway - newcomers are welcome!
HALLOWEEN EDITION! Tell us: what's your favorite costume you've ever worn?
Who's Running This Thing?
Timing and Agenda
There's no agenda besides having a chill evening!
If enough people (6 or more) show up we can split up into breakout rooms for smaller conversations.
This is the first go at this, so let's see how this time slot works. You're free to stick around as long as the Zoom room is active.
RSVP (optional)
If your website supports it, post an indie RSVP. You can also log in with your website and click "I'm Going" below.
If none of that means anything to you, don't worry about it: just show up! The Zoom meeting link will appear shortly before the meeting time.
What Else Can I Attend?
Check events.indieweb.org for other events, including those in European time zones.
Blog Posts