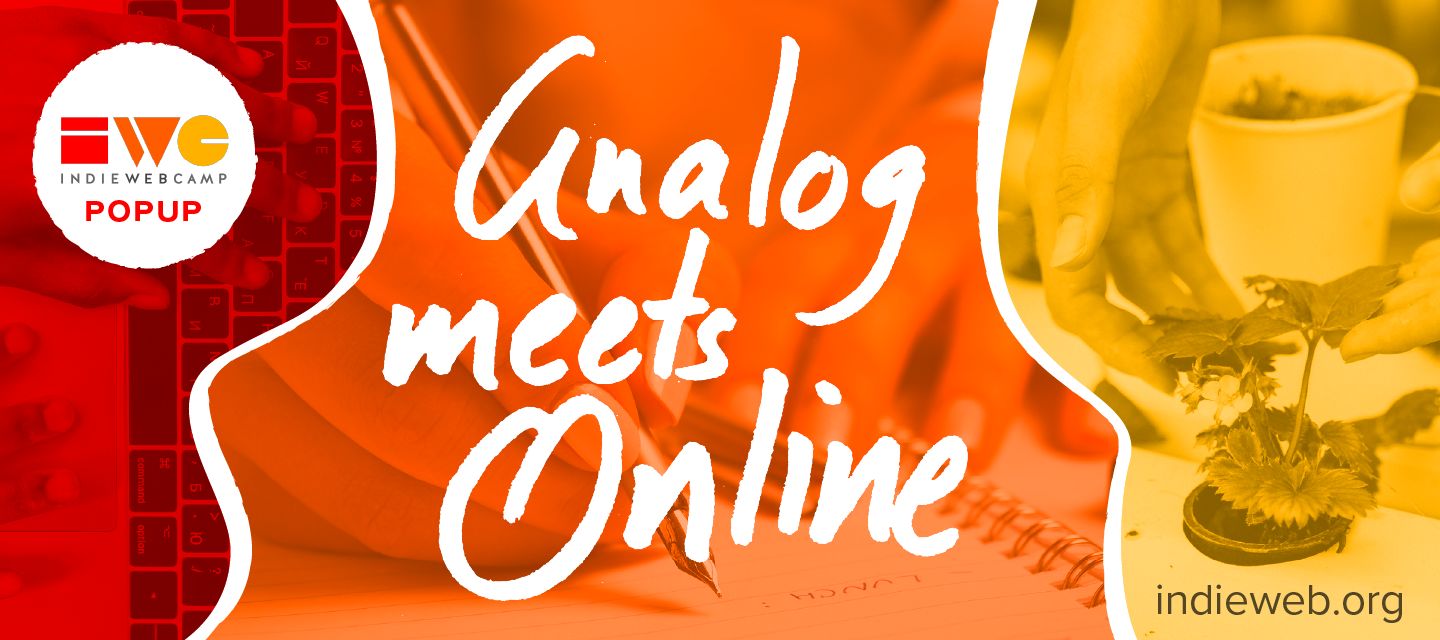 IndieWebCamp Popup: Analog Meets Online
Topics discussed:
Longevity of websites - printed websites
How to replicate unprogrammed live interactions online - status indicators
How we can safely and meaningfully interact online - expectations of different platforms
How to make pre-recorded events more useful - capturing context, transcription, commentary
How do the fun and potential of our personal websites, and the connection of online community, extend into our offline lives and spaces? How are people playing with the boundaries of virtual and offline life? How can websites enhance physical places, things and events?
Let's share our analog-virtual projects and ideas (and examples you've seen), explore what excites us about the future, discuss how online and in-person community and events interface and enhance each other, and reflect on bigger picture questions about the blending of these spheres in our lives and society.
All are welcome!
Facilitated by: Tracy Durnell (tracydurnell in chat)
Tentative Schedule (all times Pacific):
9:30-9:40 | Welcome and introductions
9:40-10:30 | Projects, ideas, and what we're excited about in the future
10:30-10:35 | Bio break + take a picture (optional)
10:35-11:25 | Big picture / philosophical questions, community online and off
11:25-11:30 | Wrap-up
Resources
What's an IndieWeb Popup? Since the pause on in-person meetups, we've done online Indie Web Camps and Homebrew Website Clubs. We've also started having a new type of event called a popup: a single IWC session as a standalone event.
RSVP (optional)
If your website supports it, post an indie RSVP to this event.
Or, log in to indieweb.org and click "I'm Going" below.
(And if none of this means anything to you, don't worry about it; just show up on the day!)