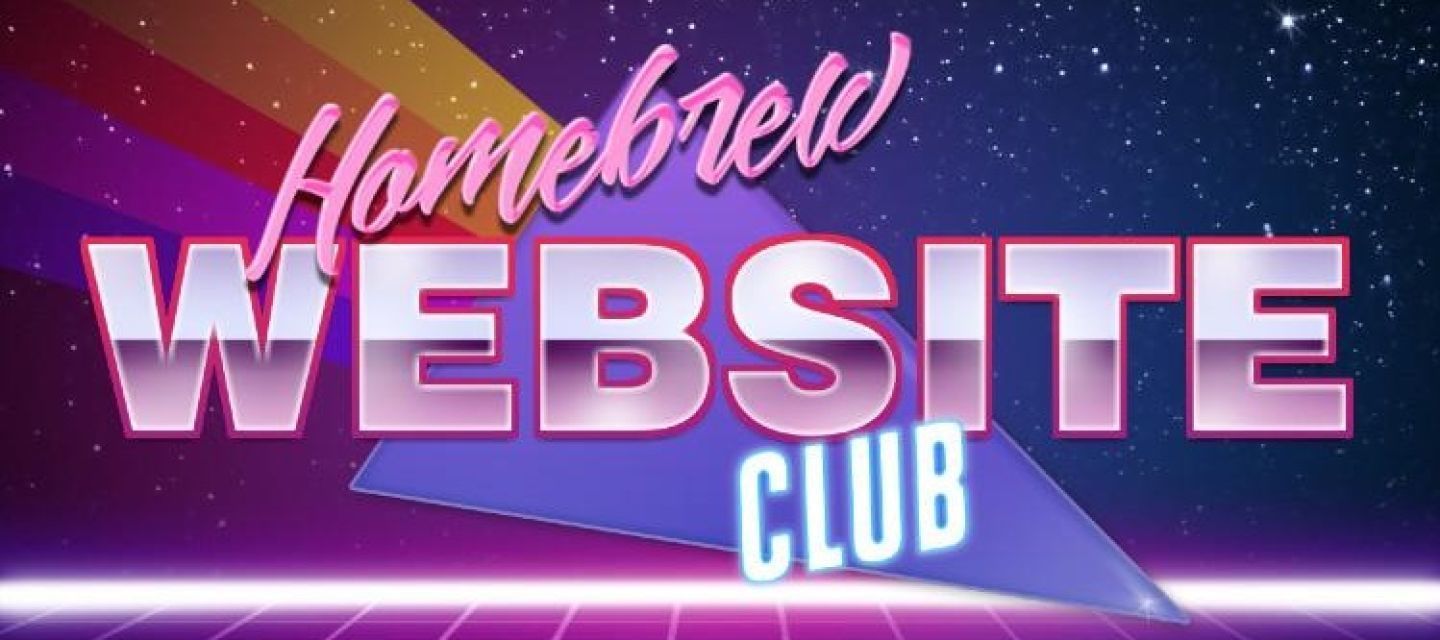 Guiding Compass Homebrew Website Club
The first HWC of the month, let's talk bigger picture IndieWeb, beyond our personal websites. The "guiding compass" is a twist on a standard HWC with an emphasis on community collaboration. This is a new, evolving format.
Homebrew Website Club is a meetup for anyone interested in personal websites and a distributed web. Whether you're a blogger, coder, designer, or just someone who wants to improve their presence on the web, come join us!
What will we talk about at a Guiding Compass HWC?
Get input on and share communal projects you're working on
Big picture web trends and the IndieWeb ecosystem
Current wins/gripes from people outside the community
Break through sticking points on IndieWeb projects
Share what you're working on /itches
Discuss IndieWeb projects and ideas
Connect and get feedback across disciplines
Inspiration from outside the IndieWeb
Get a hand testing things you need
Work on collaborative Wiki gardening
This week's Etherpad: https://etherpad.indieweb.org/hwc-2022-06-01-guiding
Notes for first-time attendees
It's fine to join any time during the event, and head out whenever you need to, so don't worry if you're running late or can only come for a little while
You can stick around for as long as the room is active
We take collaborative notes using Etherpad - add yourself as an attendee and use the Etherpad to share links and take notes as we talk
Ask questions in the IndieWeb chat channel, usable from a browser, IRC, Slack, Discord, or Matrix
We take a picture to include in our This Week in the IndieWeb digest, which is syndicated to Twitter - you don't have to be in the picture
Who's Running This Thing?
RSVP (optional)
If your website supports it, post an indie RSVP. You can also log in with your website and click "I'm Going" below.
If none of that means anything to you, don't worry about it: just show up! The Zoom meeting link will appear shortly before the meeting time.
What Else Can I Attend?
Check events.indieweb.org for next week's meetup, including events centered around different time zones.
Blog Posts